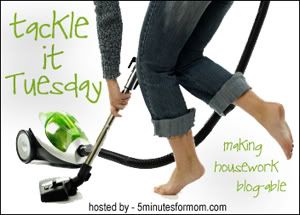 Yesterday was a day off for my sweet hubby. And he spent nearly the entire day hanging curtains and pictures for me. And today I get to show you our guest room for Tackle it Tuesday.
Here is is before:


It certainly didn't happen in one day, but it did get done.


The decor in this room is my favorite! At our house in Kansas we had a basement and a family room. And we decorated the room in a "log cabin" feel. Kevin even built a log cabin wall. It was so cool. We were so sad to have to leave that house. I kept the knick knacks and things and we now use it for our guest room. But one of these days I plan to change my living room into this rustic look as well.
Thanks for visiting!

~Angel